Last week was EPICon 2010 - a convention that's held in a different city each year by
EPIC
- the Electronically Published Internet Connection.
Unlike the rest of the conventions I attend, Epic's is strictly for e-book publishers and authors. No fans. (Well, writers are always fans too so I'm not exactly telling the truth, but you know what I mean.) :P So it can be a great venue for picking up new tips on marketing, making connections, networking, doing pitches, etc.
This year's convention was held in New Orleans!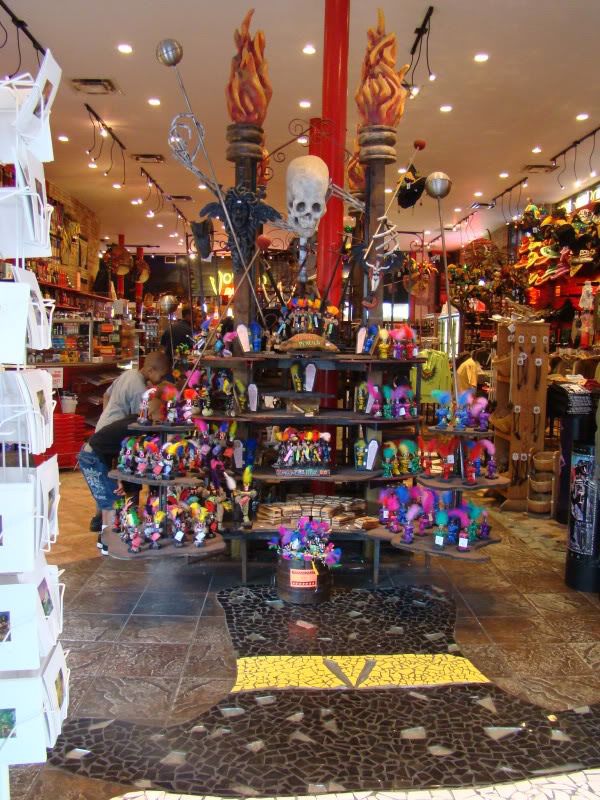 I got to walk around the French Quarter for a couple of hours and we also had a boat ride set up through the convention aboard the converted Mississippi River Boat Natchez.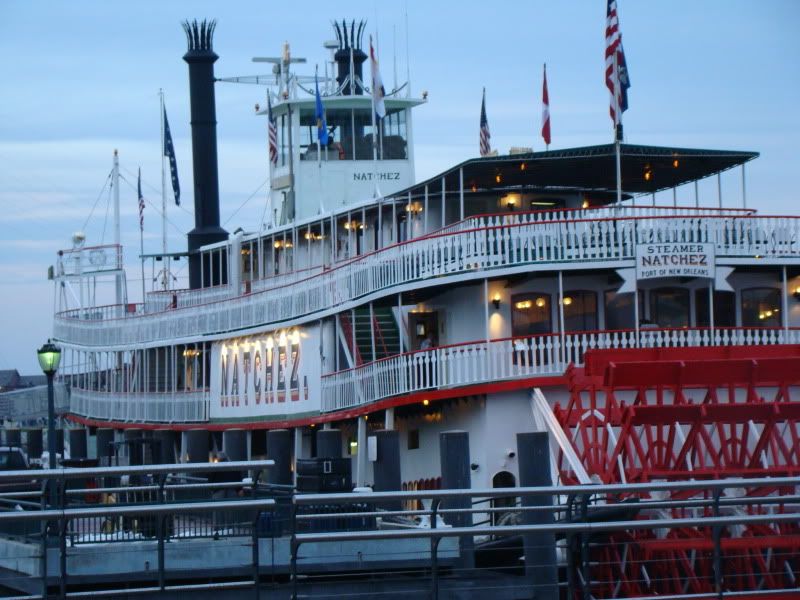 While you would think that only a few ours out in the outside world I would not be able to take a lot of pics, I'd have to point out you'd be dead wrong. I have shutter finger big time! If you're interested in taking a peek at the photos, you can see them
here
.
While a lot of the topics discussed were a lot of the same ones we've had before, many of the guests themselves were vibrant and new and gave us new insights, which was fab. Some personal favorites were:
Deidre Knight
, visiting as ebook author more than agency owner (she does some nice off the beaten path romances - I very much enjoyed the
Butterfly Tattoo
, which she won an EPIC E-book Award for that weekend! Congrats!);
Deborah LeBlanc
, paranormal author and Cajun to the core (she was a giant bundle of concentrated energy! Very inspiring! She will catch up to James Patterson yet!) and also heads up
www.literacyinc.com
;
Holly Jacobs
, enthusiastic, fun and made the mistake of sitting near me for the banquet (we had a blast talking about Wii Fit agonies, heh heh), and several others.
Totally top on my list, however, was Forensic Anthropologist Maria Allaire. I'd been weeping to myself as I would not be in Dallas for a lecture on forensic anthropology as I would be out of town yet got one anyway! YES! *pumps fist* Dr Allaire belongs to the
Louisiana Repository for Unidentified and Missing People
, which supplies services for the state to try to identify the identities of remains for which the police are not able to get a name for through usual investigation. Her passion for her work shone through the entire double panel. I had my geek on so bad! We learned the most interesting stuff about maggots, their habits and life cycles. High speed velocity impacts vs blunt force trauma vs sharp trauma, differences between antemortem, perimortem, and postmortem and how they can tell that's what injuries are. She brought props, she brought slides, I was bouncing in my seat and writing like mad. SQUEEEEEE!!!!
Of course I got to see many old friends and made some new ones, which is always great! A lot of sickness was going around, which was somewhat of a bummer, but I mostly came out unscathed on that front. *knock on wood* Was totally jealous of some of the other peeps who got there a few days early and did tours like mad. Scums! Heh heh.
Hope next year is even better! (Yeah, no pressure, guys. Hee!)